Chiropractor Kathryn Maloof D.C.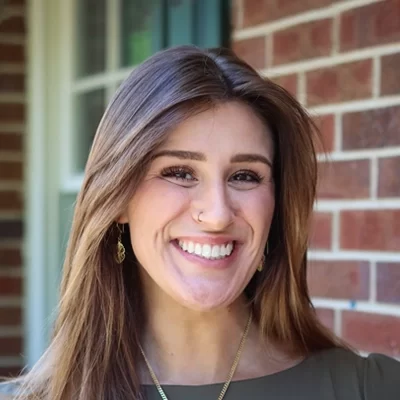 As a second-generation chiropractor, Dr. Kathryn Maloof's chiropractic story started before she was born. Dr. Kathryn's father and founder of Maloof Family Chiropractic, Dr. Marion Maloof, was a miracle baby due to the healing capabilities a chiropractic adjustment can provide.
His mother had 9 miscarriages before he was born. She went to see Dr. Roy Sweat, the founder of the Atlas Orthogonal Technique and received her very first atlas adjustment. 9 months later, Dr. Marion Maloof was born.
It became Dr. Marion Maloof's mission to spread the power of chiropractic care and to show how life-changing it is to live in alignment and to be free of nervous system interference. Dr. Kathryn lived and breathed chiropractic her whole life and lives to serve the same purpose.
Dr. Kathryn completed her undergraduate studies at the University of North Georgia and majored in kinesiology with an emphasis in exercise science. She has always appreciated the body for what it does and knew there was more to maintaining health besides exercise and eating well. In her senior year of college, Dr. Kathryn decided to go to Sherman College of Chiropractic in the fall of 2019 and graduated Cum Laude in the summer of 2023.
Dr. Kathryn is a lover of food, strength training, Crossfit, hiking, and spending time with her family, and animals. Her goal is to use chiropractic care to enhance the lives of the people around her with love and appreciation for all that they do.
Dr. Kathryn has a passion for helping athletes, families, mothers, and children. As an athlete and a family-driven woman, it is her goal and livelihood to ensure her patients receive the utmost care necessary to allow her patients to live the life they aspire to live free of limitations.
Monday
9:00am - 1:00pm
3:00am - 6:00pm
---
Tuesday
Closed
---
Wednesday
9:00am - 1:00pm
3:00am - 6:00pm
---
Thursday
Closed
---
Friday
9:00am - 1:00pm
---
Saturday
9:00am - 1:00pm
---
Sunday
Closed