Distant Energy Healing in Lawrenceville GA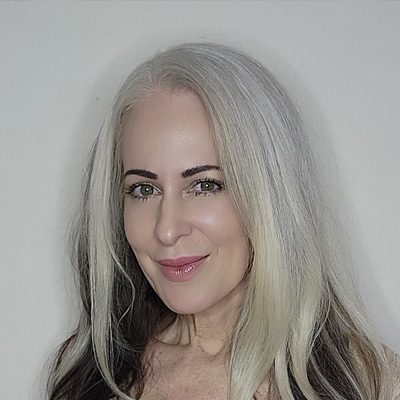 Distant Energy Healer
Katherine Nichole
Katherine Nichole started her journey as a healer when she was in college at UNLV and received her Bachelor's Degree in Kinesiology and a minor in Community Health.
Her love for fitness and whole health wellness lead her to study and earn certifications in Reiki, Theta Healing, and Introspective Hypnosis. Katherine Nichole has an immense amount of training in the field of Energy Therapy.
It warms her heart to have the privilege to guide the souls of many different walks of life onto the path of enlightenment, allowing them to find their personal power and be balanced in mind, body, heart, and spirit.
With her expertise in Reiki, Theta Healing, Trauma Bond Release and Healing, Chakra Healing, Magnetic Field Clearing, Energetic Chord Release, Past Life Regression, Introspective Hypnosis, and more, we value Katherine Nichole's services as a healthy addition to the therapy you receive at Holistic Health Care Centers. We assure you together we will get you onto the path of success and happiness.
Katherine Nichole offers a number of Energy Therapy options through virtual and telehealth treatments. Some of the therapies offered include:
Reiki
Chakra Balancing and Clearing
Magnetic Field Clearing
Energetic and Chord Release
Past Life Regression
7th Plane Theta Healing
Introspective Hypnosis
And much more...
Monday
9:00am - 1:00pm
3:00am - 6:00pm
---
Tuesday
Closed
---
Wednesday
9:00am - 1:00pm
3:00am - 6:00pm
---
Thursday
Closed
---
Friday
9:00am - 1:00pm
---
Saturday
9:00am - 1:00pm
---
Sunday
Closed